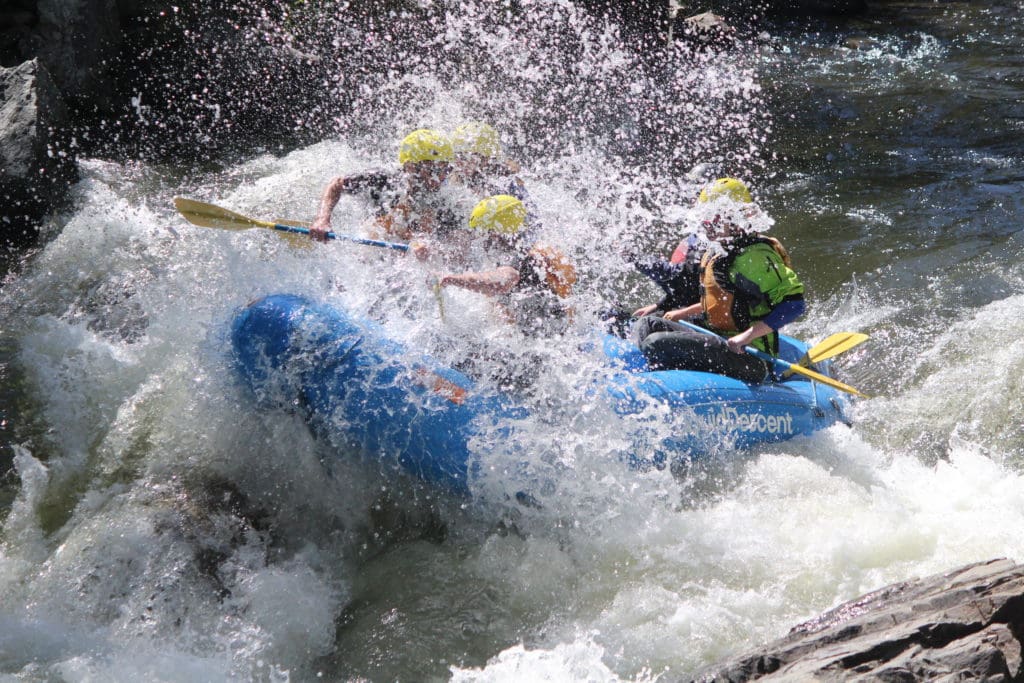 Well of course, what's better to do when in Idaho Springs than to go rafting?! But really, few things are more quintessentially Colorado than spending the day in some cool rapids while traversing through towering canyon walls. Take the kids out for their first rafting trip on our beginner rapids (a great way to get their toes wet, literally) or go for something with a little bit more adrenaline-infused action and try out our exhilarating advanced course. Whatever you choose, there are few better ways to spend a day in Idaho Springs than out on the water! You can book here.
Eat and Drink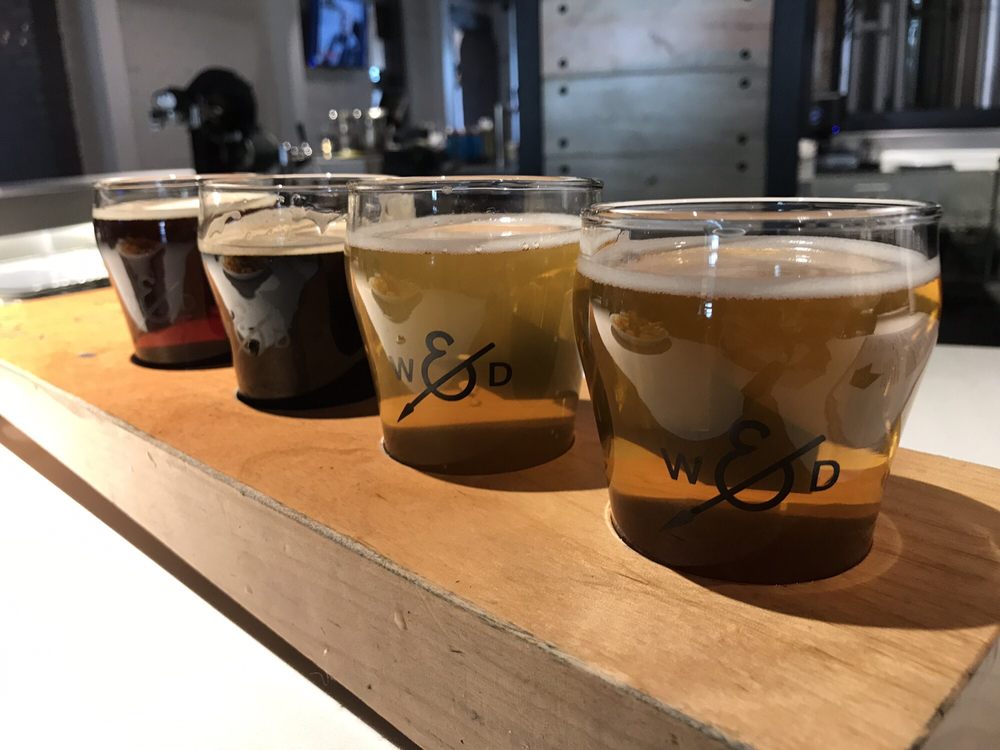 Check out this modern take on the west in this swanky microbrewery. You'll find Westbound and Down attached to its sister restaurant, The Buffalo, right off of Miner Street in downtown Idaho Springs. Try an exotic sour or indulge in one of their many micro-brews on tap. Don't stop at beer– their extensive menu will not let your taste buds down. They've got all the classics, but done in their own unique, delicious style. Plus, they didn't forget about you beer-loving vegan and vegetarians; they have delicious vegan burgers and veggie options as well.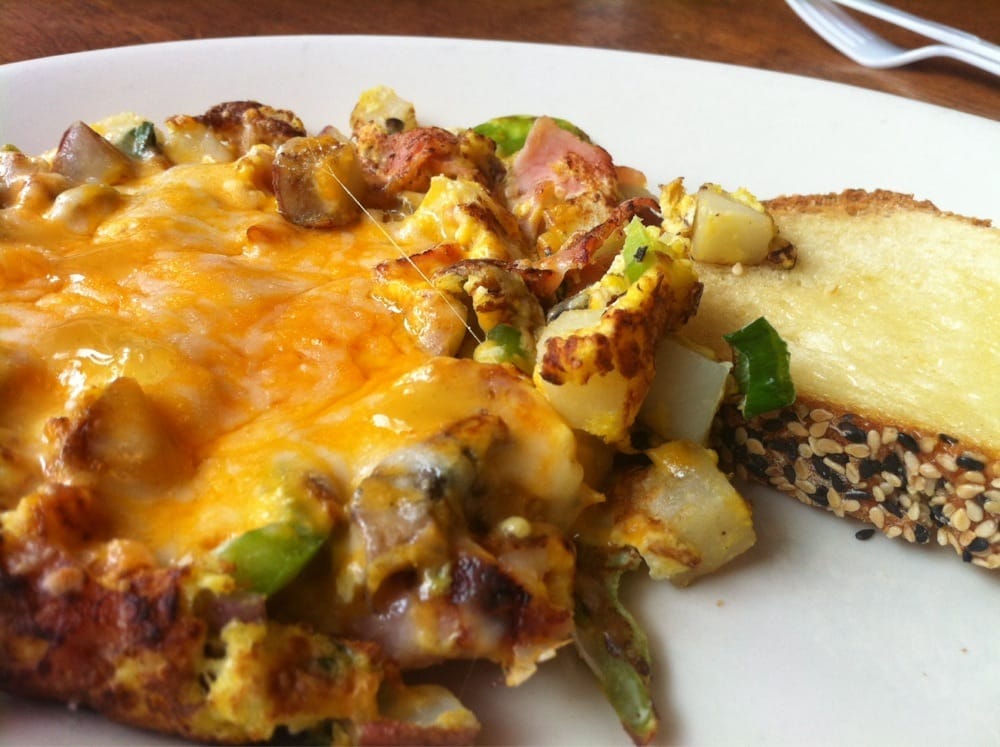 This is the perfect spot to grab some generously-sized, overly-delicious deli sandwiches for a picnic in the mountains or to enjoy Two Brother's at-home vibe as you sip some coffee and enjoy one of their famous breakfast wraps. This is a local raft guide hangout, so you might even run into your guide while there! Don't forget to check out the yoga studio out back. When asked about his favorite sandwich, the Many-Ways-To-Be-Rueben, guide Joe said, "God spoke to me through that Ruben."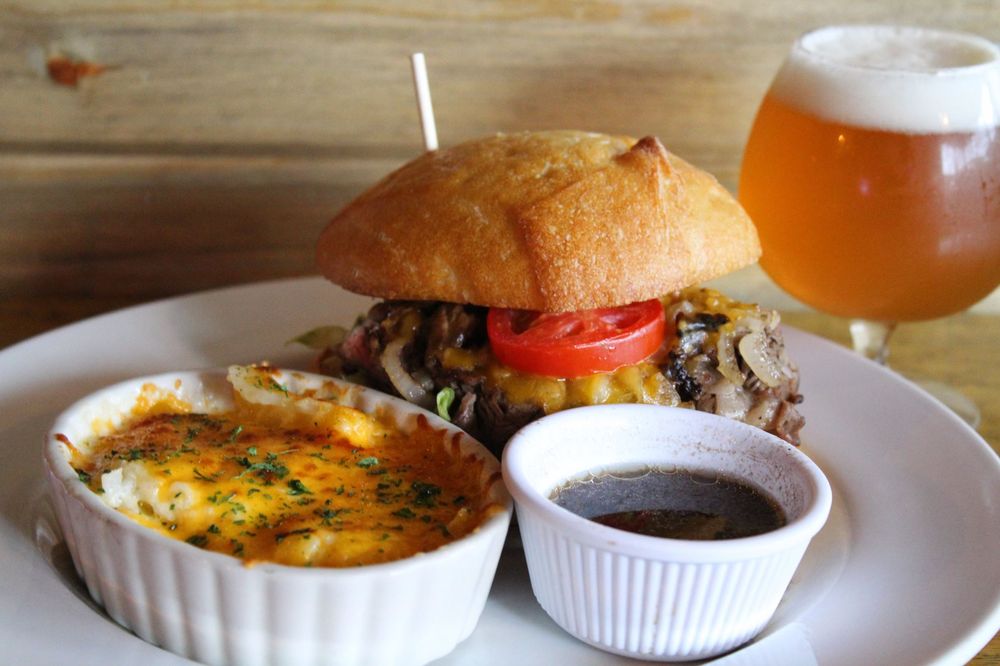 For those of you who are looking for something a little more upscale, head to Mountain Prime. You'll find yourself in Idaho Springs' only steak house. You'll be surprised to find a full spread of options, from crab cakes to prime rib. Mountain Prime has made a fast name for themselves due to their mouth-watering steaks as well as wide spread of whiskeys.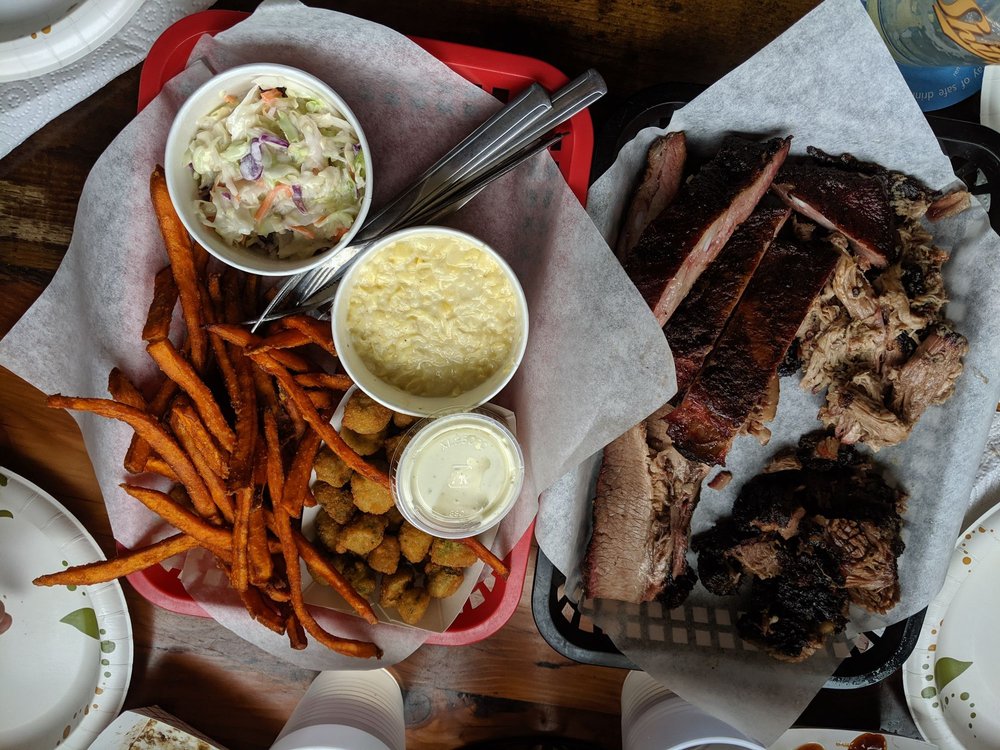 Smokin' Yard's is best described by office staff Hannah: "Go for the meat, stay for the sides." Smokin' Yard's is said by many to be the best BBQ in the Rockies. From homemade ranch and cookies to spicy slaw with pulled pork, they've got all the finger-lickin' BBQ that you've been craving. With a riverside deck, there's few better places to chill out and enjoy some delicious food after a long day rafting. We love this place so much, it's where we stop on our Full Day Rafting Trips.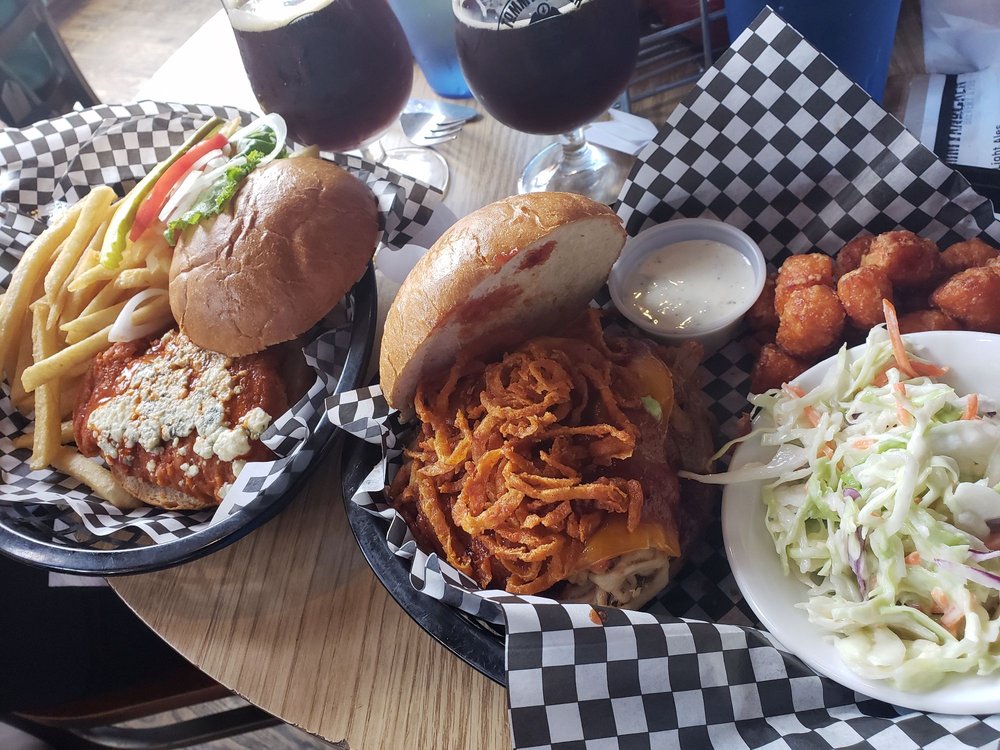 Tommy Knocker's is an Idaho Springs classic, and has been our quaint town's primary brewery for over 20 years. They have 19 beers on tap that change seasonally ranging from Palisade Peachwood Cream Ale to a Green Chile Lager. Their food is classic bar food, jazzed up to meet their high standards. Our guides' favorite burger is the Continental Divide Burger, loaded with Swiss cheese and beer battered mushrooms on a pretzel bun. Don't forget to grab a free beer ticket at our office after your rafting trip!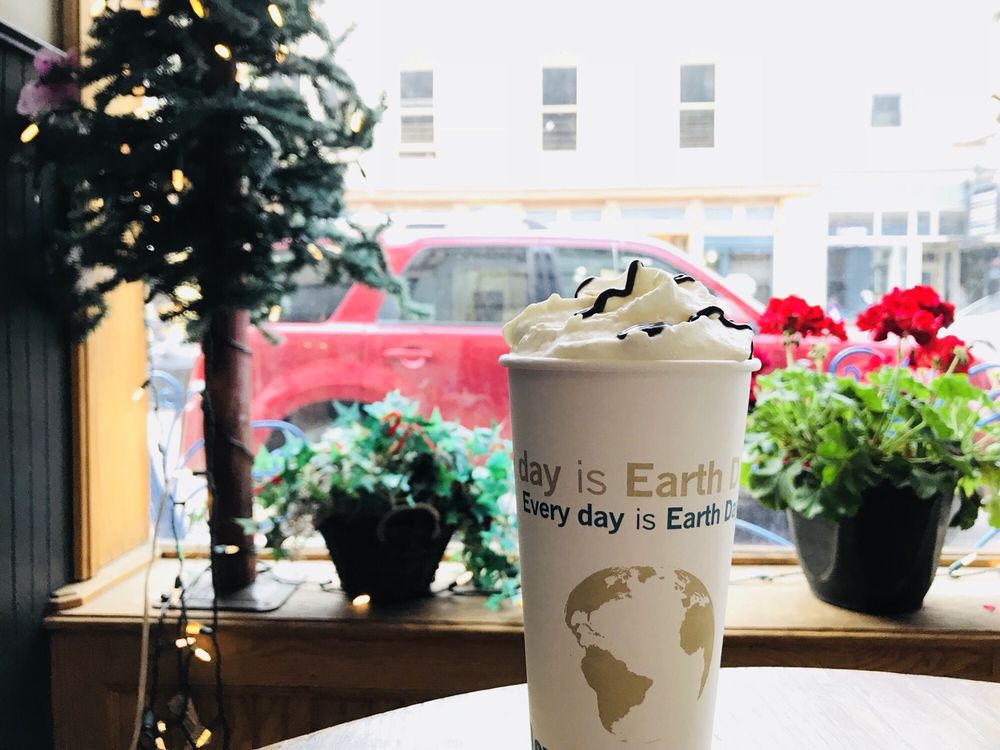 This adorable tea-house style cafe is right on Miner Street, and is a local hot spot to grab coffee, baked goods, or breakfast. Take your treats to go or hang for a while in their lovely sitting room, decked out with flowers, board games, and wifi. Our Advanced Guide Neal raves about this place. He says: "Don't sell out and get coffee at Starbucks like some common tourist, indulge at the 'Frothy Cup' on Miner St. Downtown. A quaint shop where you can get your caffeine kick with a warm smile and a local atmosphere."
Idaho Springs Attractions

Thermal, mineral baths that run up to 112 degrees are the perfect cure for cold, achy muscles after a long day of rafting. Indian Hot Springs offers a number of hot spring options. They have a large closed-in pool surrounded by tropical terrain, cave baths for adults, private baths and hot tubs outside. Prices vary depending on age and pool, ranging from $18-24. They also offer lodging and massages.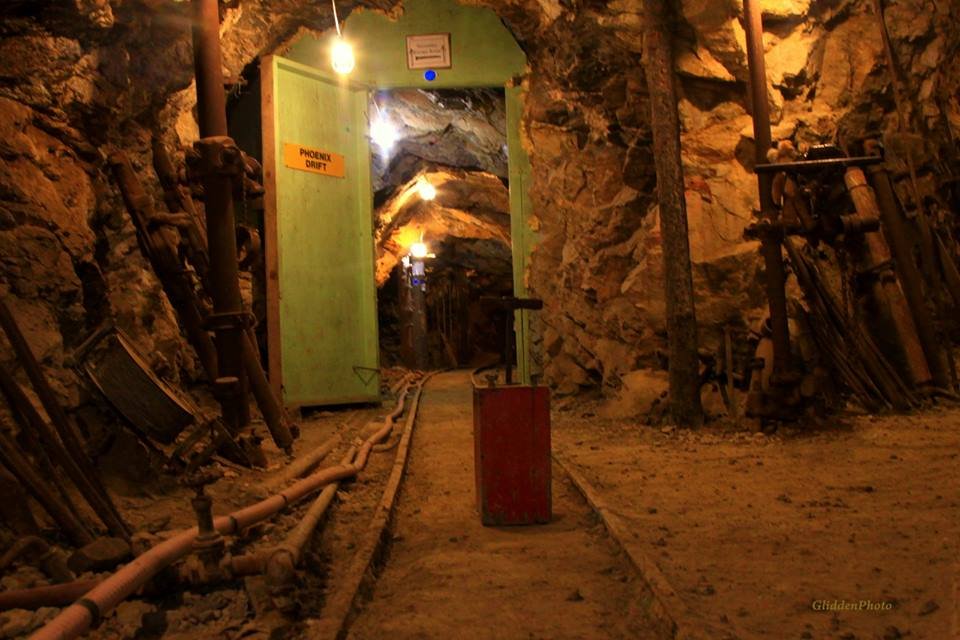 Phoenix Gold Mine is a great place to go with your family and kids. Tour an old gold mine and pan for gold! You get to take home what you find. Learn about the history of the gold rush in Colorado and maybe even hear some ghost stories! Prices are $20 for adults and $12 for children.
Take a Walk Downtown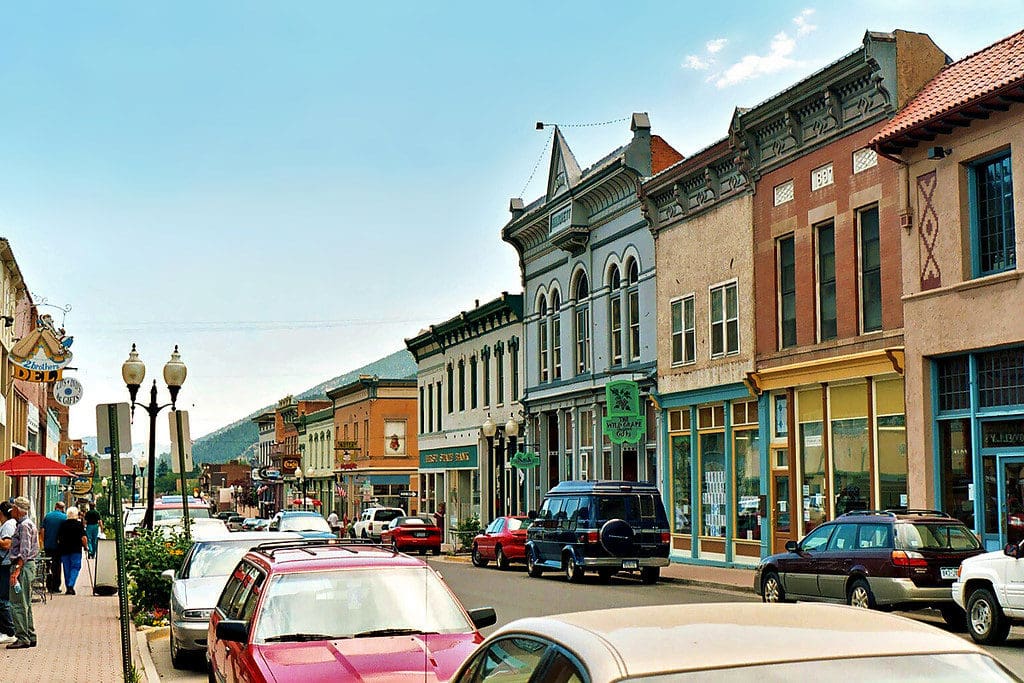 Don't miss out on downtown Idaho Springs. Idaho Springs is where the gold rush started in Colorado, and used to be a booming mining town. It now lies as a reminder of a booming era that has faded into the past. This relic has recently experienced a revival and is filled with life, new businesses, and restaurants. This town holds tons of stories, so be sure to check out the visitor center for history as well as local information. Idaho Springs offers a free museum, tons of delicious restaurants, and an array of fun shops. Our guides' favorite shops include:
Feral – Outdoor gear and clothing
Echo's Hippie Shop – Cool hippie clothing, incense, candles, tapestries
Outdoor Activities
Ski St. Mary's Glacier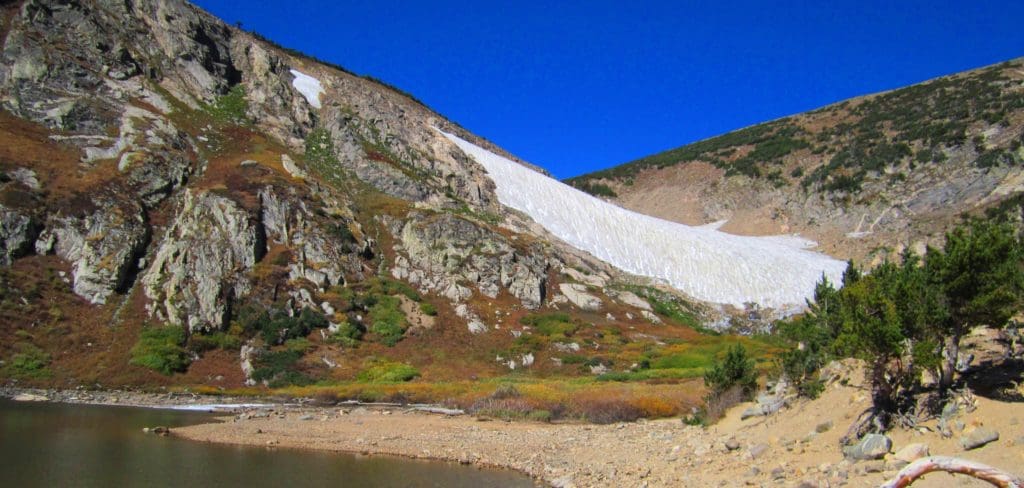 Want to try out some summer skiing? Grab your skis and head to St. Mary's Glacier for some mid-summer skiing! Make the short hike to St. Mary's Glacier from Fall Rivers Road, just a quick stop off of I-70 (Exit 238 I-70 W), and you'll be greeted with stunning views of the lake and glacier. From there you can continue your ascent up the glacier with your skis and hit the slopes. It might be a mushy fun run, but it's still a run, and now you can say you skied in August. Besides skiing, you can continue hiking around the glacier, swim, cliff jump, camp, or pack a lunch and have a picnic.
Go Off-Roading

Yankee Hill Road – If you have four wheel drive and like to get dirty, go to Yankee Hill Road for some bumpy, muddy fun. You can start near Central City and follow it for about 10 miles to near St. Mary's Glacier.
Fall River Road – This is another good spot to find some off roading. Take exit #238 off of I-70 West and head up Fall Rivers road. There are a number of dirt roads going off this road that will take you to various locations near a number of lakes and reservoirs in the area.
Drive Mount Evans' Scenic Byway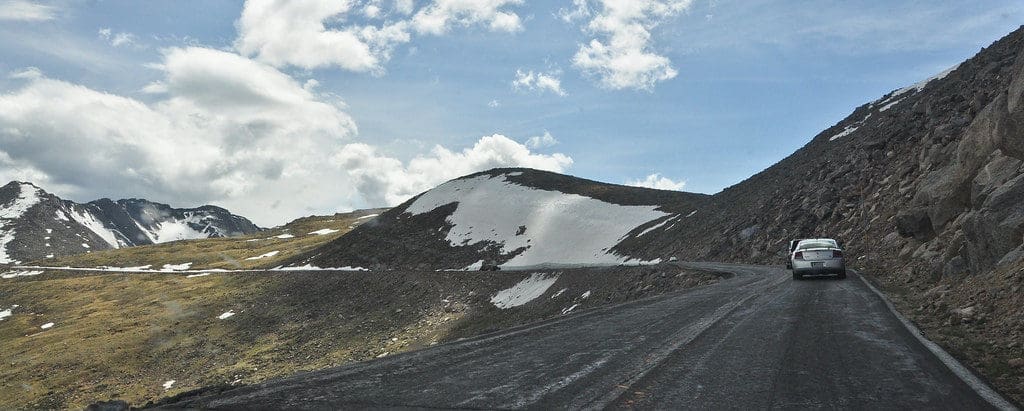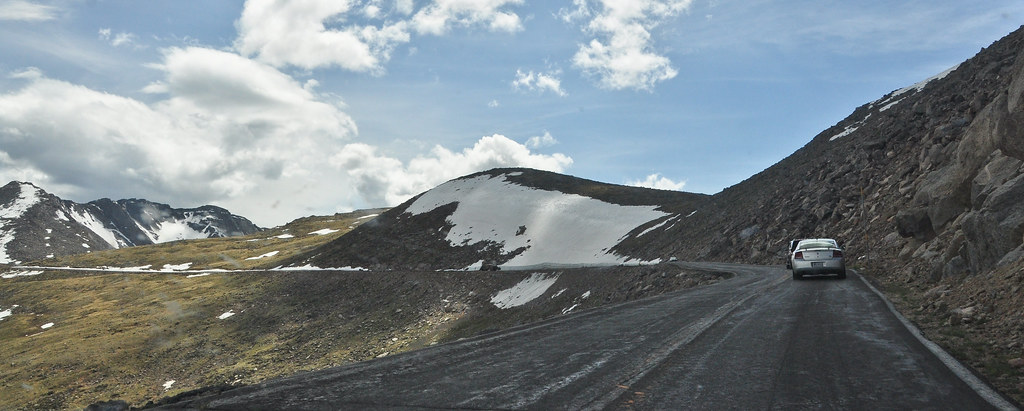 If you want to experience what it feels like to stand atop a Colorado 14-er without the grueling climb, Mount Evans scenic byway allows you to summit one of Colorado's most beautiful and accessible peaks. This 28-mile stretch of road starts in Idaho Springs and ends Bergen Park. During your ascent you will gain over 7,000 feet. Keep your eyes out for wild flowers, elk herds, mountain goats, and bighorn sheep. You'll pay between $5-10 to park at one of the parking lots along the road.
Walk Along Clear Creek Path
If you want to take a relaxing, easy stroll through the canyon, the Clear Creek Path is a good option. This is a paved path that snakes through Gold Canyon following clear creek. You'll be in for stunning views of the river and cliffs surrounding. There are also nice spots to swim and have a picnic, or stake out a place to watch the rafts go through Class IV rapids on their advanced trips.
Go for a Hike
Chief Mountain Trail – This is a moderate to difficult hike that will take you to the peak of Chief Mountain. It offers incredible views at the top, and on the way up you'll be surrounded by wild flowers and forest. This is a steep hike and the peak is around 12,000 ft., so this is not a hike for those who have not adjusted to the altitude. To get here, take exit 240 off of I-70 and then go south on Highway 103. The trailhead is around 5 miles east of Echo Lake.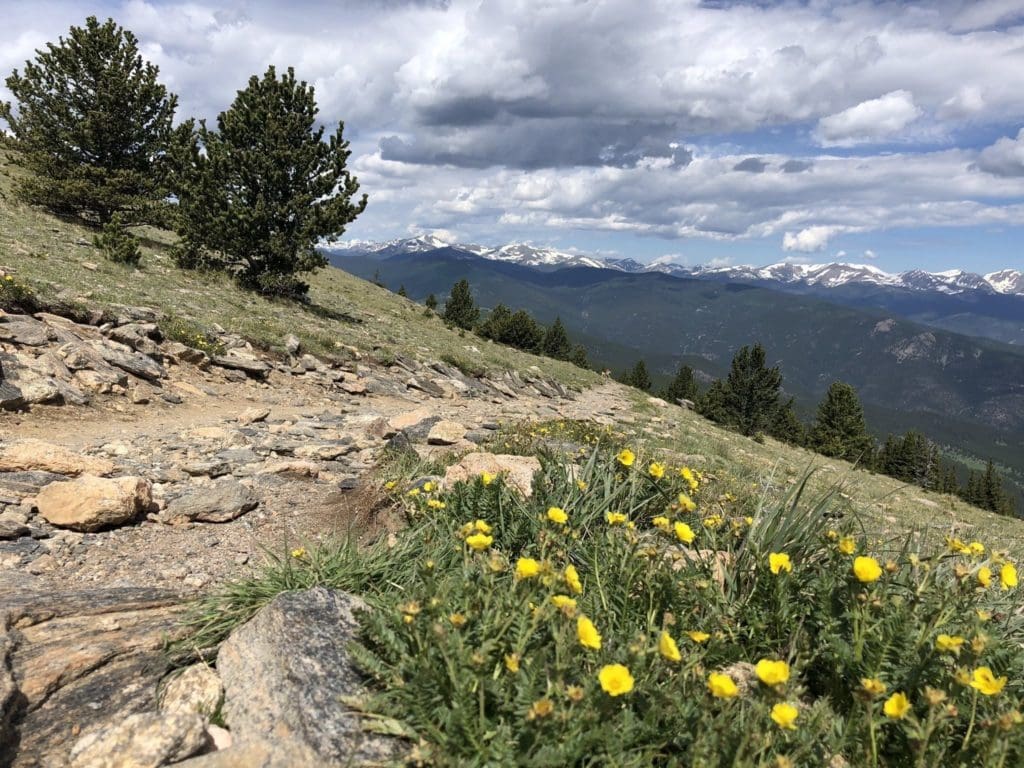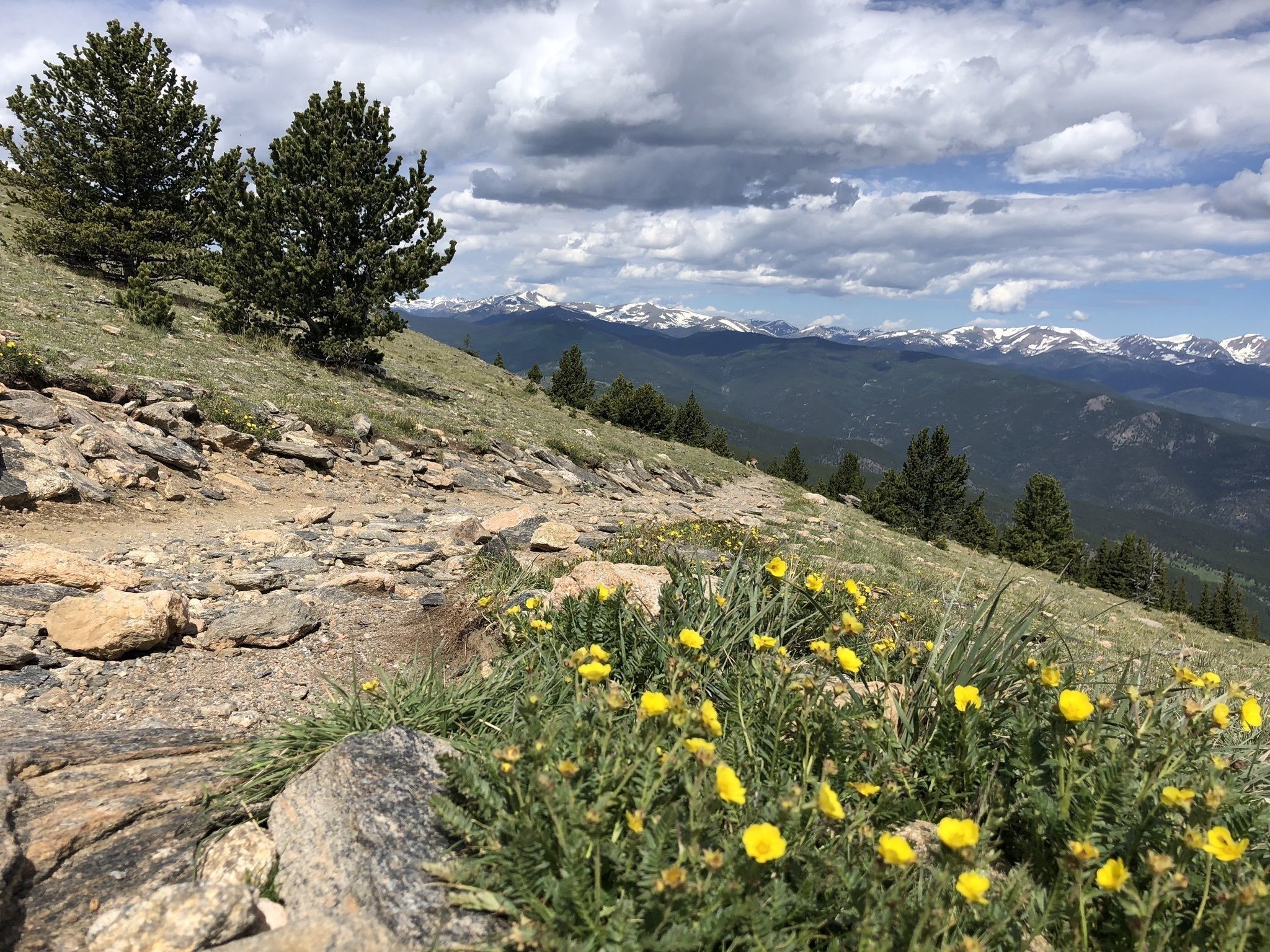 Grays Peak – If you want to join the 14-er club, Grays Peak is a great place to start. Rated as one of Colorado's more moderate 14-ers, this hike will offer all the best Colorado has to offer. This hike is difficult and should not be attempted by people who are not seasoned hikers. You will gain 4,429 feet during this 13mi climb. Bring lots of water! To get there, take exit 221 off of I-70 West and follow Stevens Gulch Road for three miles and you will see the trailhead. Note that Sevens Gulch Road is rocky and steep and 4WD may be necessary.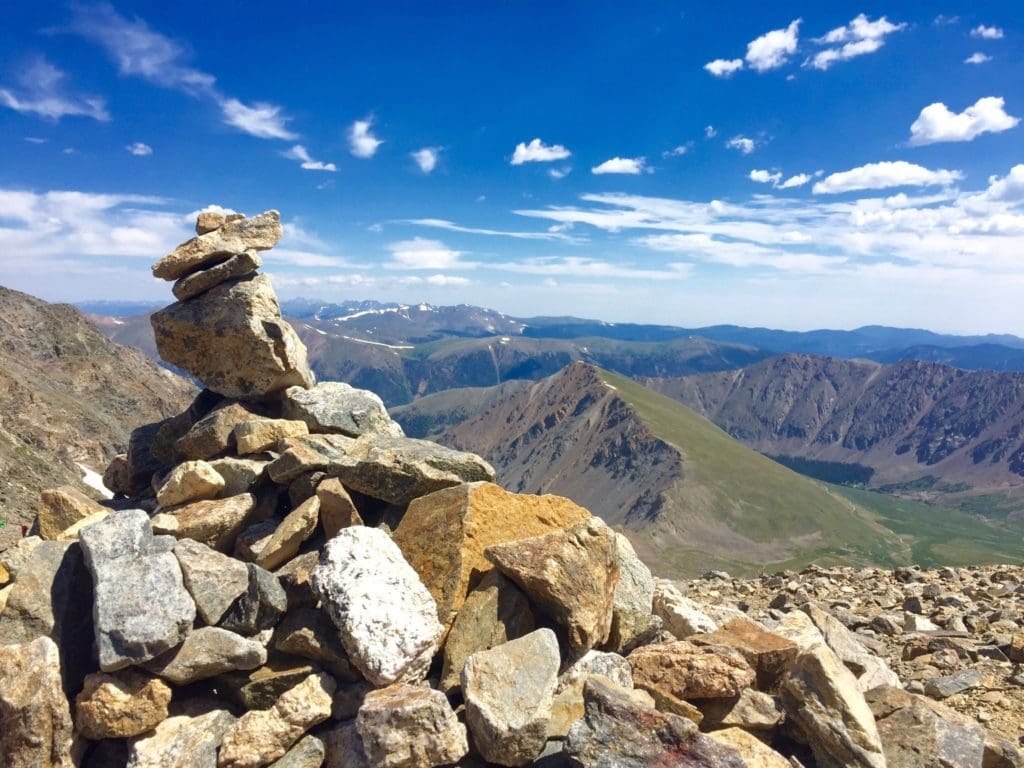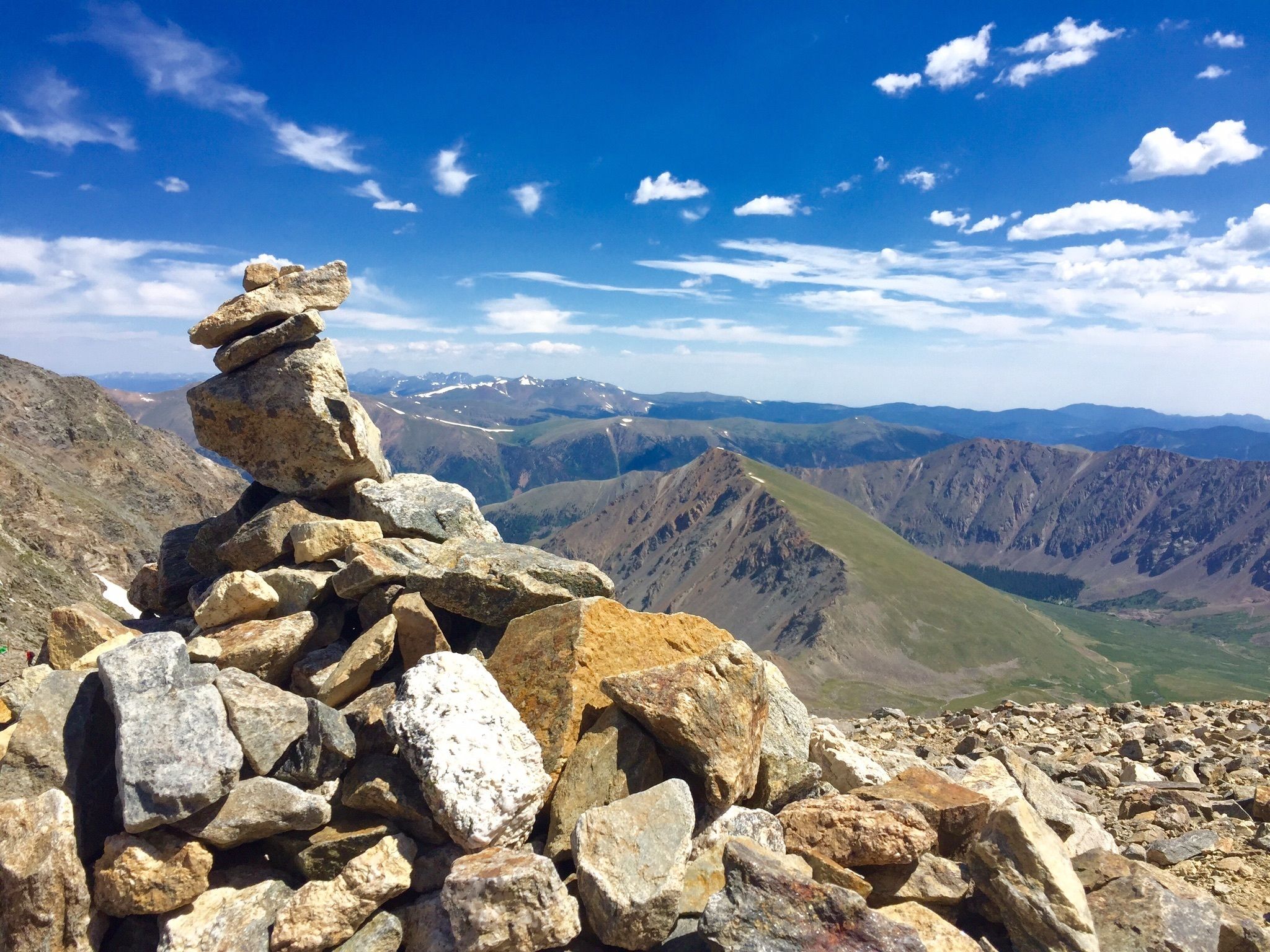 Echo Lake Trail – For an easy, but still beautiful hike, head to Echo Lake trail. This 1.3mi hike offers stunning views of Mt. Evans as you walk a loop around Echo Lake. This is a great trail to take the family on and hangout to have a picnic. To get there, take exit 240 to Mt. Evans road. Follow Mt. Evans road for about 5 mile and you will see a pull of for Echo Lake on your right.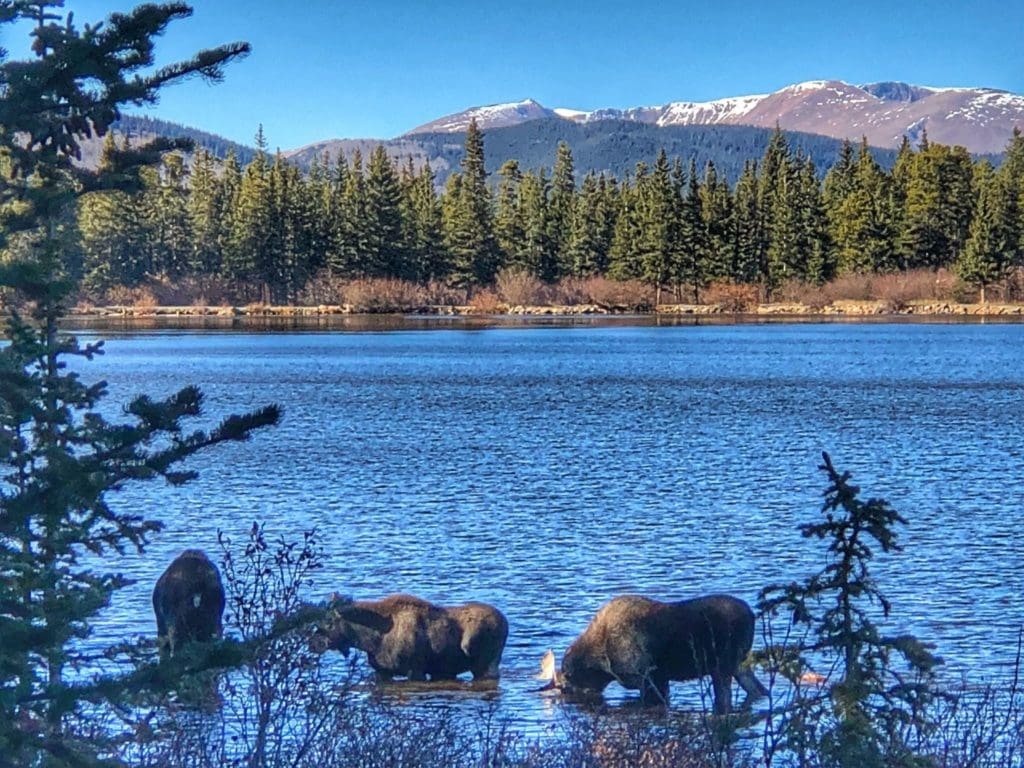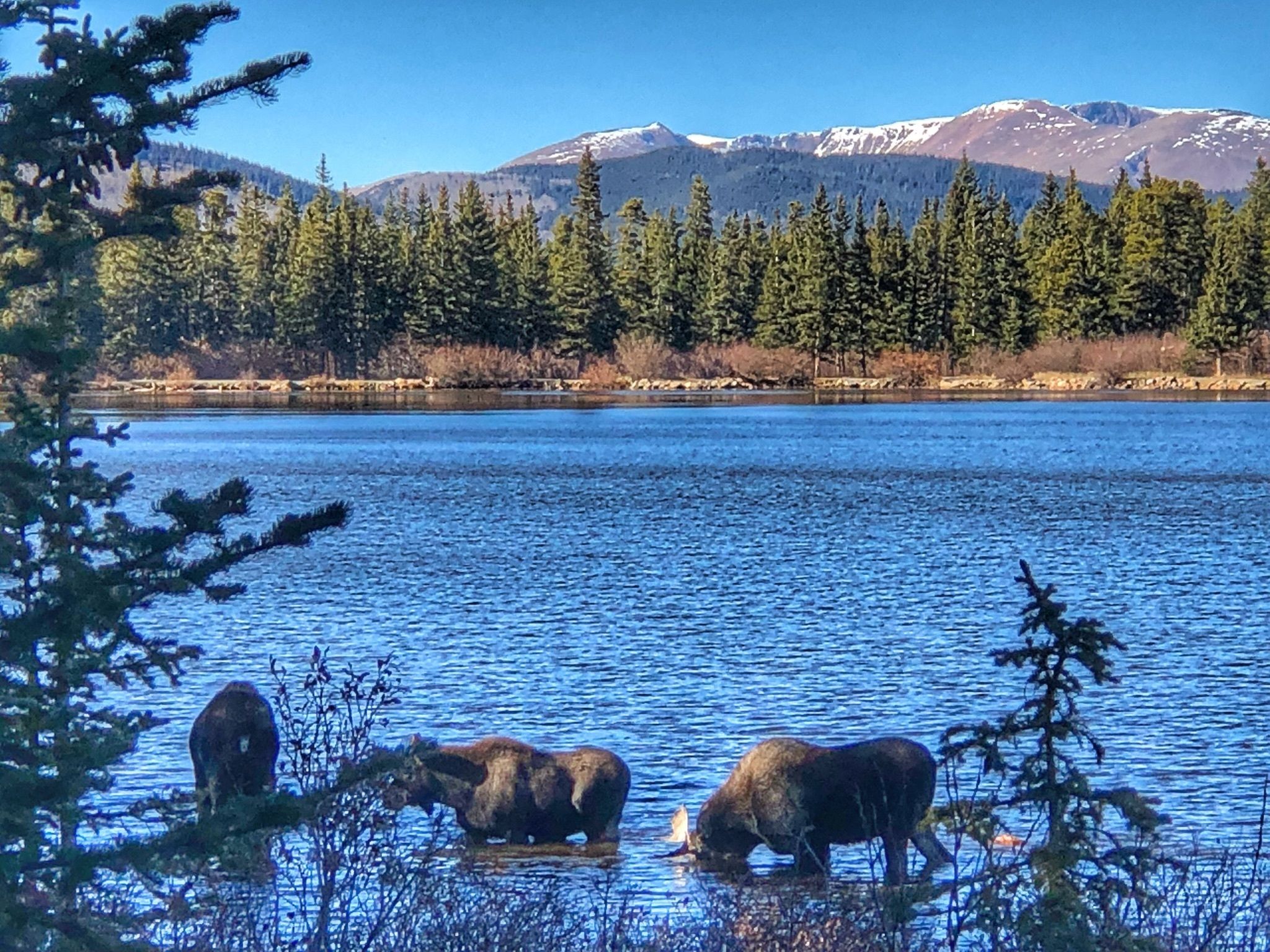 Have questions about Idaho Springs or Whitewater Rafting? Call us at (970)-372-2870, or browse our site for more info.